This post will be my very first personal blog post. I know I have been posting a lot of travel related post lately, which actually pressured me a lot this past weeks. I do not travel as much as my mum does. She's the real traveler at heart. The only European city she has not been to would be the Eastern Europe side, which we will visit this summer. (blog post coming soon) Sharing my travel experience, journey towards financial freedom and life hacks is my chosen topics for this blog originally. This is because I don't travel regularly and don't take much photos on holidays. I felt like scrimping on mentioning which cities I have been to as my readers might get bored of reading the same topic over and over again. Anyways back to the topic of the story behind AMALOG.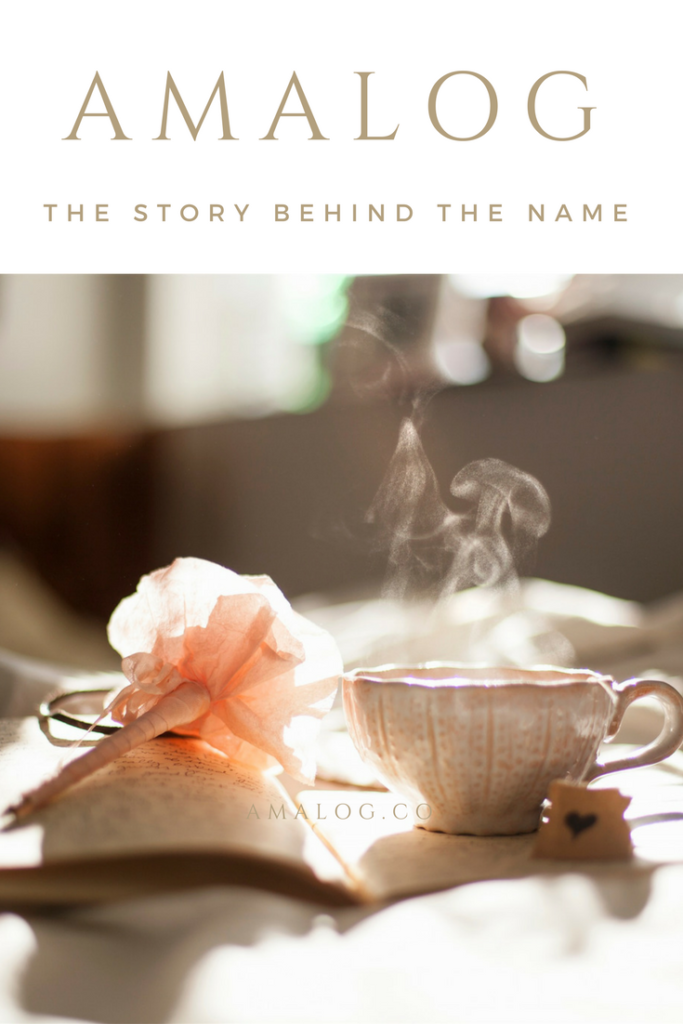 THE INSPIRATION
I officially joined the blogging world on 31st December 2017. Reading blogs was a hobby of mine, but never thought of creating one. Expressing myself through writing is a weakness of mine. I always feel like I will be judged straightaway due to my poor writing skills.
I then started reading books mainly self-help books, then came across a book that I would never have thought I would enjoy reading. The book is called "The Alchemist". This is not the first book to have uplifted my spirits and touched my heart. The journey of the character in the book inspired me to follow my passion, focus on my end goal, accept any challenges that come my way, listen to what the world is telling me, appreciate things around me, and understand that it will all make sense if you follow your hopes and dreams, and lastly, let destiny do its work.
Credits: Thanks to L.A. for recommending "The Alchemist" and for always sending out a postcard everytime you embark on a new adventure travelling around the world. Also, thanks for letting me use your photo from Hallstatt :).  Please check out his instagram at LABELMONTE
MY SUPPORTERS
Before I decided to blog I already have asked my mum (I sometimes call he "dora the explorer") to create her own blog as she has always enjoyed exploring new things and writing at the same time, great combination isn't it?. But she refused as she works at night, sleeps in the morning and goes out shopping in the afternoon then takes a nap. Basically she summarizes it as "I don't have time to manage it". I then suggested the same thing to LA as he is another traveler at heart. Basically him and my mum are so alike "same passion placed in different bodies" interesting isn't it? If not, forget it. haha.
On December 2017, my boyfriend (together for 6 years), suggested "why don't YOU start your own blog?",then it hit me. (no one was harmed). Why do I keep suggesting things to others when I myself have not even thought of starting my own blog. Then BOOM!!! (I don't even know why I used this expression). AMALOG is officially launched just before New Year 2018. It was literally just before the fireworks started when I posted my very first blog post.
THE STORY BEHIND THE NAME
My blog name "AMALOG" took me multiple (at least 70 times) attempts before I got it right. Upon reading "The Alchemist", my blog name is inspired by the Arabic word "Maktub" which means "it is written" (thanks GOOGLE), however, this word was already taken. I have decided to go for another Arabic word "AMAL" (thanks PINTEREST) which stands for "HOPE" or Aspiration. Then I decided to add "LOG" which is a suffix similar to Travelog. To sum it up "AMALOG" is where I log all my hopes and aspirations. I wanted my blog name to be straightforward, easy to remember and if possible consisted of only 1 word.

If you've missed my previous post please click the links below
Do you love travel blogs? Check out my blog post about  How to travel around 6 European countries in 10 days, Top 5 underrated European Cities to visit.
Travelling on a budget? read my previous post about  Wanderlust Fund – Savings Challenge.
Planning for your next destination? read this post How to plan your trip and Travel Essentials – Summer Holiday
Interested in personal finance topics? read my top 5 money mistakes
If you love this topic, please leave a comment or share it on any social media platform and tag Amalog.